2019-2020
Annual Report
undaunted
perseverance
Let's face it: life is messy. We make great plans, are moving forward right on schedule making remarkable progress, excited about the future and then boom – everything seems to explode! This happens to all of us and the Family Care Network is no exception. The operative question remains: what is our capacity to rise to the occasion and meet the day-to-day challenges head on, undaunted and without complaint? In essence, can we persevere? Well, welcome to our 2019/2020 Fiscal Year!
Publisher and author B.C. Forbes, put it this way, "History has demonstrated that the most notable winners usually encountered heartbreaking obstacles before they triumphed. They won because they refused to become discouraged by their setbacks and challenges." I like this sentiment because it embraces the spirit, tenacity, attitude, and drive of the Family Care Network: I believe we are the embodiment of "Undaunted Perseverance." 
Fiscal year 2019/20 started out on a roll. We jumped out of the starting gate already ahead, having come off a financially solid prior fiscal year. Referral rates were good, contracts were in place and we had probably one of the most stable workforces we have ever experienced. Esprit de corps and morale were high and we had a very aggressive, well thought through Strategic Plan in place. And then–the Covid-19, pandemic happened!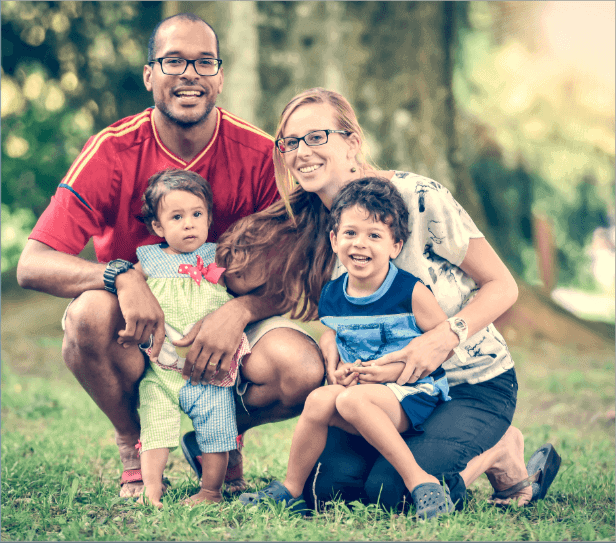 Overall average agency programs success rate
Our success rate is based on our youth and families achieving real-life Outcomes
Family Reunification
Healing from trauma
Becoming empowered and strengthened
Finding stability and safety
Securing housing and critical resources
Establishing "forever" families
Achieving self-sufficiency
Developing life skills
8%
stabilized and transferred to a lower level of care
20%
discharged to parents or family/kin
7%
adopted or moved to guardianship
65%
discharged to a supportive housing/services program
The Family Care Network celebrates
32 years
The Family Care Network served
1667
Clients Served by Program:
Emergency Shelter Care
59
Therapeutic Foster Care
11
Intensive Services Foster Care
9
Transitional Age Youth Housing Programs
84
Housing Support Programs
307
Therapeutic Behavioral Services
44
In-Home Regional Behavioral Services
128
Full-Service Partnership Program
75
Coastal Valley Academy (Juvenile Hall)
22
Independent Living Programs
585
TAY Financial Assistance Program
65
Education Support Program
85
Additional Support Services
2
Transitional Age Youth Housing
Percent of youth who successfully transitioned to Independent Living
Our staff accrued a total of
9,968 training hours
The minimum required training hours in our industry is around 24 hours per employee. Our staff accrued an additional 1500+ in training hours--further enhancing our ability to provide the highest quality of care!
Over 89%
of the homeless families served in our Homeless Support and Bringing Families Home programs, were able to maintain their housing, moving us closer to ending homesslessness for our community's families.
Since our inception, the Family Care Network has received an annual audit or review. For the past 30 years, Glenn Burdette, an independent auditing firm, has audited the financial position and the related statements of activities in unrestricted net assets, functional expenses and cash flows of the agency. Government standards require that auditors plan and perform these audits to obtain reasonable assurance about whether the financial statements are free of material misstatements. For each of the years that the Family Care Network has been audited by Glenn Burdette, we have received an unqualified opinion on our financial statements, meaning that the independent auditing firm believes the financial statements present fairly in all material respects, the financial position, the changes in net assets and the cash flows of the agency.
Actual Revenue & Expenditures for Fiscal Year 2018/19
| SERVICE DIVISION | REVENUE | EXPENDITURES | NET +(-) |
| --- | --- | --- | --- |
| Family Support Services | $5,198,725 | $5,331,158 | $(132,433) |
| Behavioral Health Services | $6,794,124 | $6,794,124 | $0 |
| Housing & Support Services | $4,754,935 | $4,632,388 | $122,547 |
| Educational Support Services | $1,150,343 | $1,030,512 | $(7,285) |
| Other Program Services | $48,262 | $201,687 | $(153,425) |
| Donations and Fundraising | $598,978 | $129,262 | $469,716 |
| Total | $18,418,251 | $18,119,131 | $299,120 |
For more in depth financial information