2018-2019
Annual Report
engineering change
Change is inevitable, especially in a healthy, thriving organization such as the Family Care Network. 2018/2019 marked another year of "Change" for FCNI, but with greater focus on innovation and technological solutions. One of my favorite quotes is from Management Guru, Peter Drucker, which simply states, "The best way to predict the future is to create it!" This idea has certainly been an axiom, a foundational principle which has driven me throughout the development and management of the Family Care Network.
Of course, the most important "Change" in our organization is the positive change in the lives of the children, youth and families we serve. In 2018/19 we served 2123 clients with a 91% success rate. As this Annual Report so clearly presents, this is real positive change measured by carefully selected metrics and indicators fully supported within or required by our industry. Again, this is a reflection of the extensive "Network" of staff, volunteers, community partners and donors working together to "enhance the wellbeing of children and families!"
"Engineering Change" is a thoughtful, proactive process with the goal of developing effective and efficient operations to help FCNI fulfill its mission; ultimately achieving better outcomes for the children, youth and families we serve. Innovation is the heart of Engineering Change. Innovation involves introducing something new or different in terms of revising, refining or improving an existing practice, or creating novel ideas, strategies or new solutions.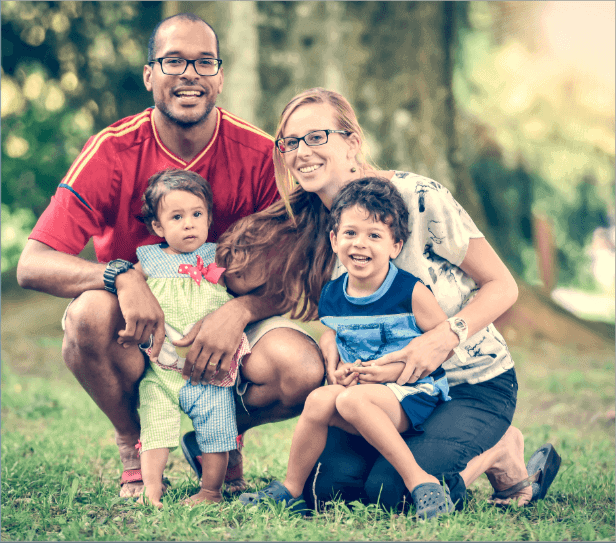 Overall average agency programs success rate
414
volunteer mentors, tutors and other volunteers worked over
3,600 hours
during the year either working directly with clients, at events or by helping around the office
68%
successfully stabilized and transferred to a lower level of care
17%
of children discharged to parents, family or kin
11%
of children were adopted or moved to guardianship
4%
of children discharged to a supportive housing/services program
The Family Care Network celebrates
31 years
The Family Care Network served
2,123
Clients Served by Program:
Emergency Shelter Care
121
Therapeutic Foster Care
21
Intensive Services Foster Care
15
Transitional Age Youth Housing Programs
84
Housing Support Programs
291
Therapeutic Behavioral Services
39
In-Home Regional Behavioral Services
148
Therapeutic Family Care (Formerly Katie A)
43
Full-Service Partnership Program
50
School-Based Mental Health
113
Coastal Valley Academy (Juvenile Hall)
25
Independent Living Programs
638
TAY Financial Assistance Program
91
Education Support Program
180
Additional Support Services
31
Transitional Age Youth Housing
Percent of youth who successfully transitioned to Independent Living
Our staff accrued a total of
14,361 training hours
(which equals over a year and a half of hours!), striving to provide highquality care to the children, youth and families in our care
Over 62%
of the homeless families served in our Homeless Support and Bringing Families Home programs, were able to maintain their housing, which greatly outweighed our projected outcomes
Since our inception, the Family Care Network has received an annual audit or review. For the past 30 years, Glenn Burdette, an independent auditing firm, has audited the financial position and the related statements of activities in unrestricted net assets, functional expenses and cash flows of the agency. Government standards require that auditors plan and perform these audits to obtain reasonable assurance about whether the financial statements are free of material misstatements. For each of the years that the Family Care Network has been audited by Glenn Burdette, we have received an unqualified opinion on our financial statements, meaning that the independent auditing firm believes the financial statements present fairly in all material respects, the financial position, the changes in net assets and the cash flows of the agency.
Actual Revenue & Expenditures for Fiscal Year 2018/19
| SERVICE DIVISION | REVENUE | EXPENDITURES | NET +(-) |
| --- | --- | --- | --- |
| Family Support Services | $5,855,691 | $5,464,323 | $391,368 |
| Behavioral Health Services | $7,305,931 | $7,305,931 | $0 |
| Housing & Support Services | $4,705,823 | $4,267,123 | $438,700 |
| Educational Support Services | $1,150,343 | $1,194,029 | $(43,686) |
| Other Program Services | $18,222 | $187,642 | $(169,420) |
| Donations and Fundraising | $409,081 | $123,883 | $285,198 |
| Total | $19,445,091 | $18,542,931 | $902,160 |
For more in depth financial information