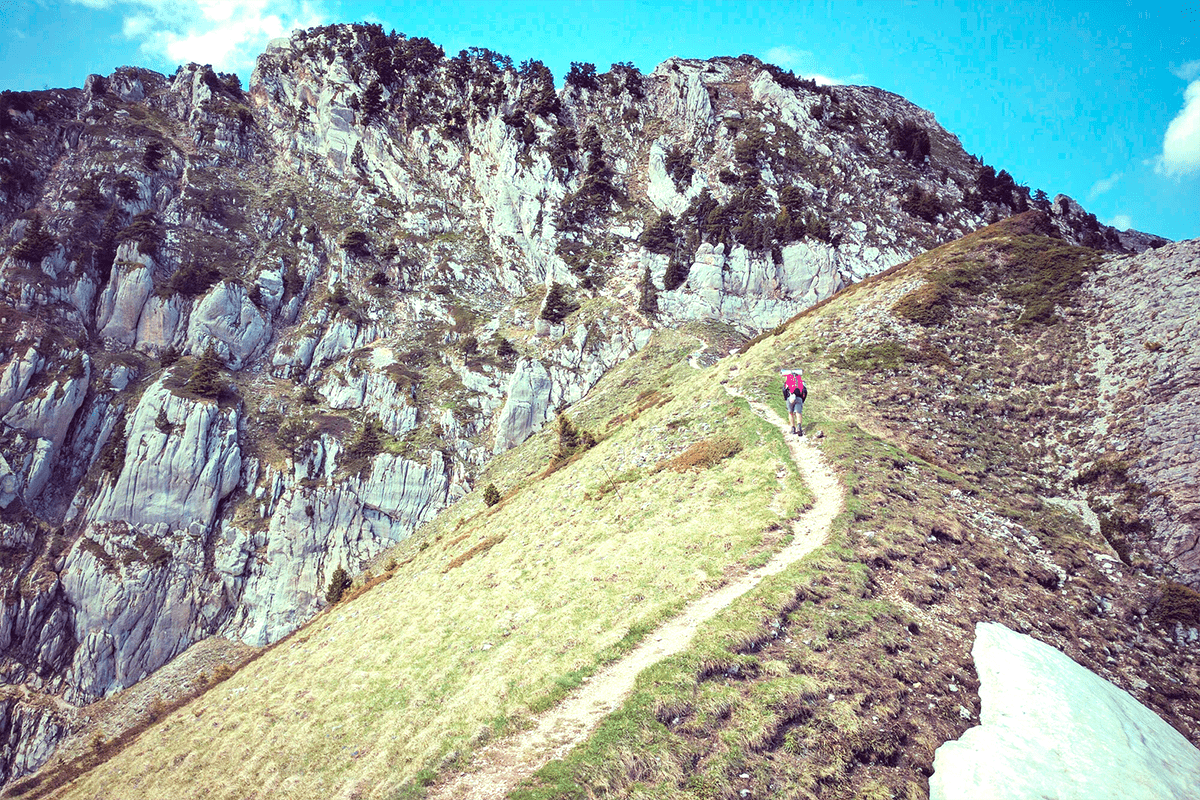 Let's face it: life is messy. We make great plans, are moving forward right on schedule making remarkable progress, excited about the future and then boom – everything seems to explode! This happens to all of us and the Family Care Network is no exception. The operative question remains: what is our capacity to rise to the occasion and meet the day-to-day challenges head on, undaunted and without complaint? In essence, can we persevere? Well, welcome to our 2019/2020 Fiscal Year!
Publisher and author B.C. Forbes, put it this way, "History has demonstrated that the most notable winners usually encountered heartbreaking obstacles before they triumphed. They won because they refused to become discouraged by their setbacks and challenges." I like this sentiment because it embraces the spirit, tenacity, attitude, and drive of the Family Care Network: I believe we are the embodiment of "Undaunted Perseverance." 
Fiscal year 2019/20 started out on a roll. We jumped out of the starting gate already ahead, having come off a financially solid prior fiscal year. Referral rates were good, contracts were in place and we had probably one of the most stable workforces we have ever experienced. Esprit de corps and morale were high and we had a very aggressive, well thought through Strategic Plan in place. And then–the Covid-19, pandemic happened!
Obviously, no one saw this coming, nor the potential negative impact it would have. Our intensive, face-to-face client services had to cease, staff hiring and training was seriously impaired, client service hours and caseloads numbers tumbled, fundraising activities had to be rapidly retooled, staff support and interconnectivity were challenged, and we needed to quickly make significant changes to our operations and facilities to become "Covid-19 compliant." Nonetheless, we responded rapidly, coalescing our creativity, energy and efforts in a marvelous fashion.
Undaunted Perseverance involves four critical attitudes which help "move the mountain." Let me describe that process at work within our organization this past year.
The First important attitude is having the right frame of mind. It is essential that when crises, challenges, disappointments, or whatever may overwhelm us hits, like Covid-19, we must reframe our thinking. It is so easy to become fearful or despondent, but that only disables one's ability to persevere. I like to call it the "wounded animal" syndrome. You don't mess with a wounded bear or animal because they are so filled with "survival" energy, they become a force to be reckoned with. In like manner, it is important that we transform our "fear or flight" reaction into positive energy. Our frame of mind must be electrifying and activating. When struck by the pandemic, Family Care Network rapidly mobilized our positive response capabilities. We developed plans, strategies and took immediate action to preserve our ability to effectively serve the children, youth and families we work with.
The next critical attitude is appreciating what you have; assessing all of your assets! I suppose it's the "glass half empty versus the glass half full" analogy. Always default to a positive assessment. In our response to the pandemic and the tide of change that surged upon us, there was definitely some loss, it was no longer business as usual. Nonetheless, we were blessed with an amazing core of staff and strong leadership to build upon, in order to create a "new normal." Understanding, knowing and capitalizing upon what we possessed as an agency made it so much easier to move forward constructively and effectively.
The third key element of Undaunted Perseverance is remembering it won't last forever! There are always times, seasons and cycles. The Covid pandemic may be under control in a year, or maybe two or more. But history has taught us these things cycle out. At the Family Care Network we have leveraged this truth as a foundation of hopefulness and encouragement. We have coalesced together to adjust and adapt to our new reality, all the while messaging it is only for a season. We work hard together today knowing that the storm will end and we will emerge into the light of a new day, new hope, new opportunities, and a new appreciation for each other and what we have accomplished.
Finally, Undaunted Perseverance always has a cost! It is like going to the movies. You have to pay a price to enjoy the show. Inherent in our "paying the price" is labor, struggle, anxiety, uncertainty and risk. These components are the foundation of any worthwhile and rewarding endeavor, especially when overcoming an unanticipated crisis or challenge. As FCNI has weathered the pandemic, we have endured fiscal costs, staff losses, loss of freedoms and restrictions, and incredible challenges in "virtually" serving our children, youth and families. But, at the end of the day, I know the Family Care Network will emerge stronger, more efficient and emboldened to move forward aggressively into an unknown future.
Miraculously, in spite of these challenges in 2019/20, we served 1667 of the most high needs and challenging children, youth and families with a 95% success rate! "Patience and perseverance have a magical effect before which difficulties disappear and obstacles vanish." John Quincy Adams
Enjoy this report – it tells a great story of positively changing lives.
Jim Roberts
Founder/CEO