Family Care Network's
2020/2021 Impact
Celebrating 33 Years of Serving our Central Coast Community
Our programs served 1,442 children, youth, and families, and 95% of them
successfully achieved one or more life-changing program goal, including:
Family reunification
Healing from trauma
Having their mental health needs met
Being empowered and strengthened
Establishing a community-based support system
Finding stability and safety
Developing stronger parenting and relationship skills
Improving behaviors and maintaining their placement
Securing housing and critical resources
Adoption by their "forever" family
Achieving self-sufficiency
Developing critical life skills
Securing employment
Setting and starting their career and/or higher education journey
Of our 46 children and youth in Foster Care:
were provided safety in a family setting
reduced harmful/ reckless behavior*
made academic improvements*
*excludes Emergency Shelter Care youth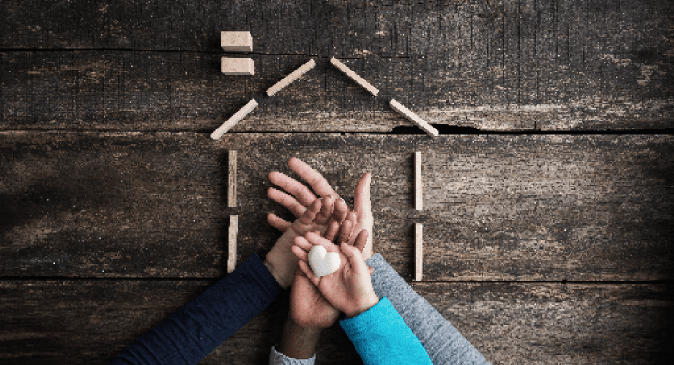 Another 36 Foster Youth received specialized support services while in Emergency Shelter to keep them safe.
We had 13 full-time and 2 respite foster parents provide family-based care, participating in specific training to manage and support children and youth experiencing crises and/or the impact of trauma.
Of the 73 current and former foster youth supported through our Housing Support Programs:
stabilized in care and improved their behaviors
reduced harmful/reckless behaviors
made academic improvements towards their goals
In our Wraparound Program, of the 93 youth and families served:
%
found stability with their housing
%
of youth made academic improvements
%
of families made improvements in their life skills
%
of youth reduced harmful/reckless behaviors
Mental Health Wellness = Stability, Security, & Self-Sufficiency
All Mental Health Programs Combined
88%
reduced harmful/ reckless behaviors
of those served stabilized their behaviors
88%
reduced harmful/ reckless behaviors
of youth reduced harmful/ reckless behaviors
of youth improved their academic performance
FCNI owns 9 apartment complexes that can house 72 participants
67
families secured housing within one of our housing programs
44
families were reunified due to securing housing
205
housing families were supported in overcoming housing barriers
27% transitioned to independent living
Another 64% are remaining in care to continue working toward their goals of independence
Ending Family and Foster Youth Homelessness
Our Rehabilitation Specialists Provided
Our Family & Youth Specialists Provided
of individual and family therapy for youth experiencing the impact of trauma and to help families heal and improve their relationships
of in-home and community- based support directly to children, youth and families to help them improve their daily functioning, heal, and move toward better mental wellness
of support to youth and parents, sharing their unique experiences as past recipients of care to help current clients navigate and services, and reach their goals
Attended to 37 crisis situations through our 24/7 crisis-intervention services
Supported 19 youth in their transition home after being discharged from psychiatric hospitalization
How We Meet Youth and Families "Where They Are"
Ensured that bilingual Spanish-speaking services were provided from the first point of contact throughout all proceeding support services for those who prefer to speak Spanish.
Eliminating Barriers to Increase Opportunities
Between our Independent Living Program and Financial Assistance Program:
299 youth were provided with Financial Literacy, Career Planning and Life Skills Development Training
99% of youth were ensured access to medical care, family planning care, mental health services, and drug and alcohol prevention services
281
received support in their quest for higher education
57
youth were financially supported in attending higher education institutions
89%
of eligible youth obtained their High School diploma, GED or equivalent
Our staff accrued over 7,800 training hours in 2020/2021
Empowering Families Starts with Empowered Staff!
On average, each staff completed 55 hours of annual training—doubling the minimum required hours in our industry.
New employees complete about 110 training hours during their first year of employment.
Ensuring our staff undergo high quality training ensures that we are equipped to provide the highest quality of care to the highest needs youth and families in our community
Since our inception, the Family Care Network has received an annual audit or review. For the past 30 years, Glenn Burdette, an independent auditing firm, has audited the financial position and the related statements of activities in unrestricted net assets, functional expenses and cash flows of the agency. Government standards require that auditors plan and perform these audits to obtain reasonable assurance about whether the financial statements are free of material misstatements. For each of the years that the Family Care Network has been audited by Glenn Burdette, we have received an unqualified opinion on our financial statements, meaning that the independent auditing firm believes the financial statements present fairly in all material respects, the financial position, the changes in net assets and the cash flows of the agency.
Actual Revenue & Expenditures for Fiscal Year 2018/19
| SERVICE DIVISION | REVENUE | EXPENDITURES | NET +(-) |
| --- | --- | --- | --- |
| Family Support Services | $5,198,725 | $5,331,158 | $(132,433) |
| Behavioral Health Services | $6,794,124 | $6,794,124 | $0 |
| Housing & Support Services | $4,754,935 | $4,632,388 | $122,547 |
| Educational Support Services | $1,150,343 | $1,030,512 | $(7,285) |
| Other Program Services | $48,262 | $201,687 | $(153,425) |
| Donations and Fundraising | $598,978 | $129,262 | $469,716 |
| Total | $18,418,251 | $18,119,131 | $299,120 |
For more in depth financial information